---
---
Dear Friends & Families,
         I know is a little late for me to write a review regarding this a year plus old series from Hong Kong's TVB. This series which I like very most which glue me on the plastic chair or sofa for few hours staring on my 29′ TV or 17′ LCD monitor. This TVB series captures many audience hearts with its plots, romance and most of all the moral. The series I mentioning about is "Heart of Greed" or 溏心風暴.
         This series won a lot of awards during the Hong Kong's TVB Anniversary Award. I was so disappointed that my favourite actor "Ha Yu", don't get any award such as Best Male Artist or Best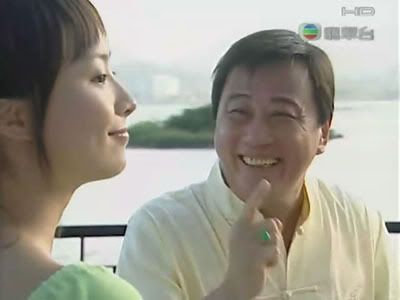 Supporting Artist. In that series he acted very well on the role of the Man of the house, Tong Yan Gai (唐仁佳). A funny and happy go lucky man, husband and daddy. The new series called Moonlight Resonance or 溏心風暴之家好月圓,he is still the man of the house but I think the character has changed. Let's get back to this movie, Heart of Greed.. Moonlight resonance you can read at my previous
post. It has a total of 40 episodes and is available in DVDs at our local VCDs or DVDs Store. The reception for the series was excellent, garnering a massive 46 peak points and topping at 48 points within the final minutes of its series finale. Thus, Heart of Greed was only 2 points behind Dae Jang Geum, the highest rated drama on TVB that garnered 50 points. Critical reaction was also excellent. This was shown when a massive crowd turned out to watch the finale in a shopping centre, Discovery Park, together with the cast. This story synopsis I got it from the Internet, Wikipedia so enjoy!
          Tong Yan Gai owns a sea-products store. He has 4 children; On, Yat, Foon and Yun. Together,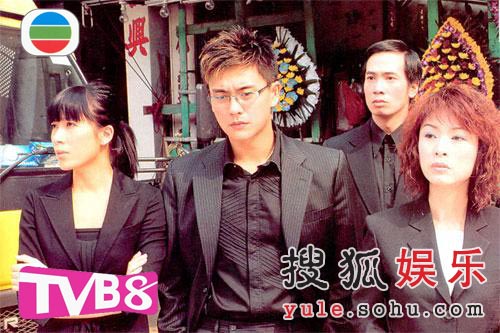 the Tong family run a happy family, full of laughter. He is married Hau and has a second wife called Kam. Hau had cancer and didn't expect to survive and wanted Tong Yan Gai to be happy with another woman and wanted Kam take care of him after she dies, but she recovered. Kam thinks that she has no power in the family because she has no true status and becomes a woman stirring a range of petty acts that tend to haunt her in full circle. She seeks the family fortune and in order to do that she causes trouble in the family. Hau, a wise lady pulled the family back together and turned their frowns into smiles. Unfortunately, Hau's cancer comes back and she dies leaving her struggling family behind.
It seems like a peaceful family, but Kam starts planning evil ideas with Sum's brother Sheung Joi Duk and together they cause a lot of trouble in the family. They plotted for years to find a means to take the family fortune and even created public false accusations about her own family in the media. Kam formed her own support group from the worst family members and in-laws to help plot against the Tong household to gain their family fortune. After much careful planning and even going as far as contaminating public opinion about the Tong family, she drove Tong Yan Gai into severe illness and eventually death from stroke. It's there they began a long war against the
Tong family in an attempt to invalidate the family will to take the family fortune for their own as a way to punish the Tong family's "mistreatment" towards her. The family is in mayhem for once and they have only one person who can help them, Sheung Joi Sum. So begins the court case for the Tong family's assets with Sheung Joi Sum representing the Tong family and Ching Leing's lawyer rival, Dai Gerk Bat respresenting Kam.
The Characters as below:-
Tong Family
Others
List of Awards and Nominations:-
List of Nominations (Top 5 Finalists)
---
---
---
---
---
---
---
---
---
---
---
---
---
---
---