To My dearest Friends & Families,
          Some of you might know that I just got a new phone not long ago but I didn't mention it in my blog. Well today I like to share the review of my new phone. Oops! I should say my EX phone. The phone was sold yesterday to a nice guy. Hope he can take care of her well. *sob sob*
          I wanted to change my mobile phone long ago. Currently what I'm using is little bit of OUTED! Fashion but who cares.. As long I can make & receive calls, sending & receiving SMS or MMS and play games while waiting for my love ones. The phone I mention about is my old faithful N-Gage QD. It has been with me for almost 3 years +, I still remember my first phone was Nokia 3310 due to the battery always failure I switched to N-Gage QD. Then on MARCH 21, 2008.. I bought a new phone thought to replace my old faithful N-Gage QD. This is the HTC Touch!
         Bought at Midvalley's PDAExpert. The salesman recommended a lot o PDA phones but I don't want and I insisted to buy this HTC Touch Enhanced Version. This Enhanced version is and upgrade to the PDA or phone memory in the RAM and ROM. It push the PDA faster and able to open more application at one go. This is my first time using a PDA phone. N-Gage QD last time was called the gaming phone or a smart phone but not as PDA phone. It runs on Windows Mobile 6 Professional. I have an upgrade of memory card from 1GB to 2GB. Lots of software has been pre-loaded into the PDA and some exciting software I found on the Internet also installed in it.
       I bought this phone that time I was comparing it with the Apple IPhone due to the IPhone still not available in Malaysia or Singapore yet. I bought myself a HTC Touch phone. The function is almost the same but the design and the software are different. The warranty issue is a big deal for me. Spending more than RM 1k to get a phone without warranty from the local reseller is a big NO! For me. The HTC Touch do has it TouchFLO to show off. This technology is similar to the IPhone. I tried the software where we able to change the interface to IPhone interface. Although it has the interface but the icons still looks bad and the smoothes is no way nearer to compare with the IPhone.
      After a month using the HTC Touch, I plan to sell it. There is no more things I can play with the phone. Maybe I'm a hardcore NOKIA fans. I think to compensate my loss of the HTC Touch phone; I'm going to buy myself a new Nokia Phone. It might be a Nokia N81 8GB or N95 8GB or N73 ME. Need a practical phone to handle the stress of the N-Gage QD of mine that I've given to it. My HTC Touch sold to a nice guy yesterday at Jusco Equine, 29 April 2008, 8 pm. I lose around RM 300+. I seldom use the phone and is SCRATCH FREE! I can guarantee! 99.9%. The 0.01 is because the phone is left finger print on it although we can wipe it away.
Check this link -> http://forum.lowyat.net/index.php?showtopic=675608&hl=
For photos and the buyer's review! I'm planning to open an online store very soon. Don't forget to recommend and buy some stuff that I'm selling.
Thank you!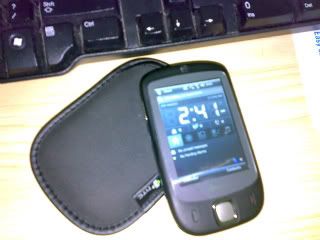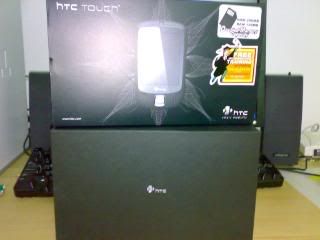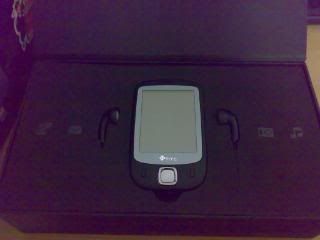 ---