To My dearest Friends & Families,
          Some of you might know that I just got a new phone not long ago but I didn't mention it in my blog. Well today I like to share the review of my new phone. Oops! I should say my EX phone. The phone was sold yesterday to a nice guy. Hope he can take care of her well. *sob sob*
          I wanted to change my mobile phone long ago. Currently what I'm using is little bit of OUTED! Fashion but who cares.. As long I can make & receive calls, sending & receiving SMS or MMS and play games while waiting for my love ones. The phone I mention about is my old faithful N-Gage QD. It has been with me for almost 3 years +, I still remember my first phone was Nokia 3310 due to the battery always failure I switched to N-Gage QD. Then on MARCH 21, 2008.. I bought a new phone thought to replace my old faithful N-Gage QD. This is the HTC Touch!
         Bought at Midvalley's PDAExpert. The salesman recommended a lot o PDA phones but I don't want and I insisted to buy this HTC Touch Enhanced Version. This Enhanced version is and upgrade to the PDA or phone memory in the RAM and ROM. It push the PDA faster and able to open more application at one go. This is my first time using a PDA phone. N-Gage QD last time was called the gaming phone or a smart phone but not as PDA phone. It runs on Windows Mobile 6 Professional. I have an upgrade of memory card from 1GB to 2GB. Lots of software has been pre-loaded into the PDA and some exciting software I found on the Internet also installed in it.
       I bought this phone that time I was comparing it with the Apple IPhone due to the IPhone still not available in Malaysia or Singapore yet. I bought myself a HTC Touch phone. The function is almost the same but the design and the software are different. The warranty issue is a big deal for me. Spending more than RM 1k to get a phone without warranty from the local reseller is a big NO! For me. The HTC Touch do has it TouchFLO to show off. This technology is similar to the IPhone. I tried the software where we able to change the interface to IPhone interface. Although it has the interface but the icons still looks bad and the smoothes is no way nearer to compare with the IPhone.
      After a month using the HTC Touch, I plan to sell it. There is no more things I can play with the phone. Maybe I'm a hardcore NOKIA fans. I think to compensate my loss of the HTC Touch phone; I'm going to buy myself a new Nokia Phone. It might be a Nokia N81 8GB or N95 8GB or N73 ME. Need a practical phone to handle the stress of the N-Gage QD of mine that I've given to it. My HTC Touch sold to a nice guy yesterday at Jusco Equine, 29 April 2008, 8 pm. I lose around RM 300+. I seldom use the phone and is SCRATCH FREE! I can guarantee! 99.9%. The 0.01 is because the phone is left finger print on it although we can wipe it away.
Check this link -> http://forum.lowyat.net/index.php?showtopic=675608&hl=
For photos and the buyer's review! I'm planning to open an online store very soon. Don't forget to recommend and buy some stuff that I'm selling.
Thank you!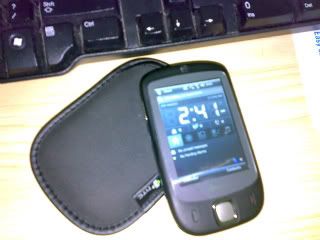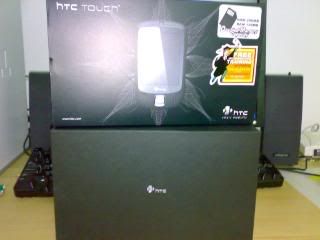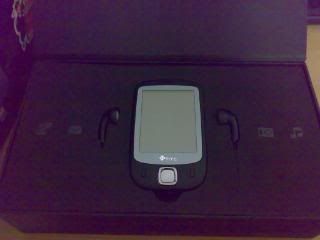 ---
Dear Readers & Friends,
This year "ChingMing" is different compare to last year even the post are different. This year I make no excuse for not bringing my beloved along with me. Previous year I'll let her sleep at home. When I'm back from praying she still snoring..
I'm happy for this year that my beloved without any complaints she agreed to accompany me this year to "ChingMing" somewhere located in NSDK, exact location is Linggi. We woke up late this year, around 7am. The past few years we always wake up at 6am and reaching there around 630am. I still remember those days when we arrived there the sky is still pitch black. We need to use our torch light to bright things up. By around 9am we'll be ready back but not for this year. This year we reach there around 8am+ where the sun just rose and the weather getting hotter.. We went to pray my Great Grandmother and Grandfather. I use to like to clean my Great Grandmother's grave because it is much easier compare to my Grandfather. That day me and my dad was so tired maybe due to not taking breakfast first.
Just to remind you all that both of the departed senior grave is those old fashion not nowdays so easy. Don't need any clean up. I saw my beloved "cangkul" all those muds and dried grass out from my grandfather grave..she was sweating like hell.. poor girl.. need to wake up so early and do so heavy work. Feel little heartbroken. Anyway, I feel happy becuase she is the only girl will follow me and do all this cleaning. MuakS!!!! MuakZ!!!!
---
Dear Readers & Friends,
         I hope everyone is in Good Health and Bless with Happiness. I've been stop writting my blog because I'm really out of topic to write with. Today, just a blink in my mind, I want to update my "Love Story?" category but don't know what to write..so I think this topic "Sacrifice for love" will be anticipating for the females readers and friends. "Sacrifice for LOVE?"
         Anyone of us will do this thingy. In some point of views that people might say us crazy and stupid but when to think about it. It takes a lot effort and wills to sacrifice for LOVE. I don't recommend readers and friends to jump of the cliffs or suicide just to show everyone or someone special for them to know that you sacrifice for his or her love sake. Sacrifiying somethings but please not your *life* for the sake of someone special of ours is BIG jump in our life. Just pause here a moment and think what you've done for the sake of your love ones…………………………………………………………………………………………………………….. Got it? Well I hope you'll have some of the moments in your mind rite? so lets tell me whether the sacrifice that you call LOVE then.. worth it or unworthy? Well if you judge it by this method I hope you can change your mindset a bit. There is always no right or wrong in name of LOVE. Is just you do..or don't…
           Well let me tell you my sacrifice for LOVE. Although I've the mindset whether is it worth all this?, I'm trying my best not to be calculative while you know..typically "Malaysian". Either you're Kiasu or Kiasi. That's the pharse I like where I once saw it in a local newspaper's cartoon. One of the sacrifice that I done, I think you will never ever do this. Well maybe some of you will but not always… Well my beloved still haven't get her own car yet due to she just got a comfortable and stable job compare to the previous ones. She wanted to get herself a car but I insisted that she get one later when her income is much higher and stable. She wanted a Honda City or a Peugeot 206. With the current salary she are having I don't think it is a best solution. I suggested I drive her to work and back so call "Driver" or "AhMat". We'll save in petrol, toll and monthly installments. With all the mention above, we can save almost half and save into savings or others. She got a Business Degree and I've only a Multimedia Degree but I do most all the savings. Sometime I wonder whether I should study accounts?
           Previously, she work in different company where her shift sometime in the morning and sometime in the afternoon. I work at 9am till 6pm or 10am till 7pm. If she work around same time with me, we'll wake up around 6am and by 630am we should be leaving our place to work. I work at Cyberjaya and she work at Damansara so it was like one at the south and the other is at the north. I'll always reach office by 7am and she will reach hers around 830am after beating all the heavy traffics. Guess what..my shift will always ends at the exact time maybe there is sometime OT, but not for hers.. always late.. She will always work till 9pm and by the time she reach my office to pick me up is around 10pm. I can proudly tell my boss.. I almost worked for 12hours a day..and you should give me a reward for be best hardworking staff. Hahahaha!
This happen for awhile.. like a year.. During our courtship when she are still studying I'll always send and pick her up from colleage. If is one to two hours class I'll be waiting in Cybercafe. Those were the times.. She used to be work part-time but when she don't have much time to pay attention to her studies and I suggested to her to stop working and pay more attention to studies. She were independet that time, work for all the expenditure of her studies. I asked her to stop work, and don't worry about the $$$$ for rental, food and etc. I'll take care of it. I just want her to have a peace of mind to study and get her degree quick.
           Just a question for you all girls, Does you all will eat all the best food or unwanted food will just dump to your partner? Well most of you might answer YES! but not for her and me. It always I'm the one who first to give all the best food for her and take out all the foods that she don't like and stuff into my mouth. She will always complaint about me to eat all those unwanted but I insisted. I was brought up not to waste food. My dad will always says " You always don't eat this and that, do you know that people in Africa can't have so nice food of ours ". ArMani……………..NakUPendA………NakUPenDa….. Wi wi………. As for my beloved she do sacrifice her patience on me. I can be describeded sometime as big kiD. I still wander off to the toys departments and look at those action figure and LEgos.. If I want to this lastime with EXs. HaHA! NO! One point I love her so much.. Even know she work at the same place with me but different time shift. I'll wait her till she off and we'll go back together.
           By the way I'm trying to keep things short here. Is 3am in the morning, I need to get some sleep before go to work. If you really want to know the meaning of sacrifice more.. get yourself a DVD name "BeDazzled". One of my favourite. Getting it this coming weekend when I'm back hometown.
---